Use the banner below to enter the realm of ...



May your eyes be opened to the light in the Night..
May your heart be moved by the beauty of the Darkness...
And may you never thirst....
Please send your thoughts, suggestions, and requests by batmail to Vampyre Dreams TV...


And click on the logo to visit the official VDTV website
for the most up-to-date information on current shows: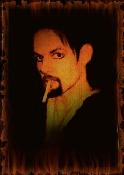 You are listening to "Stain" by Keith LeBlanc;
Visit his website at www.endofline.com to enjoy more of his creativity...
He also made the elegant Vampyre Dreams logo you see on this page...

Thanks to the MayFair Witch for her beautiful bat background;
Follow the bat to her Ethereal Net website for a journey into esoteric exotica...






The Crystal Bloodball will take you to the Parlor of Edgar Allan Poe...
Write to Morella...